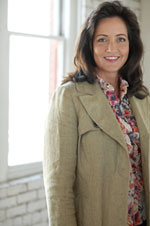 Testimonials
When choosing a real estate professional, get to know their history!
Below, you'll find references from a number of collegues and past clients.

I consider the satisfaction of my clients to be my greatest achievement.
Call me today - I'd love to add you to this growing list!I
___________________________________________________________________________________________________________
Garth Beddome - SkyCity Centre Purchaser
________________________________________________________________________________

I recently purchased a combo unit at SkyCity and wanted to share how happy I was with the service, options and information I received from Susan Joshi. Susan strikes the perfect balance between knowledgeable, honest answers and genuine care for the customer. I feel completely confident that this is a smart purchase in an exceptional building, and that's mostly because of how Susan addressed my questions and concerns.
2019 can't come soon enough!

If you would like to talk to me about my experience with Susan and the SkyCity team, please feel free to contact me.

Thank you again Susan.

Garth Beddome
204 791-6611
___________________________________________________________________________________________________________
Sara and Reena
__________________________________________________________________________________________________________
I honestly can't find enough superlatives with which to praise Susan Joshi. She is AMAZING; in fact, with her intelligence, acumen, integrity, and absolutely incomparable dedication to her client's best interests, Susan belongs in the ranks of the most extraordinary professionals in any field. She not only guided us in our home search with shrewd perceptiveness and insight, impeccable honesty, and fantastic good humour, but made herself available constantly to address dilemmas and provide solutions. Even when briefly called out of town she was phoning long distance to help us navigate complexities! Her tireless involvement and support reflect one priceless fact: This wonderful lady truly CARES. Her strength, competence and vibrant energy give you peace of mind. Her concern and protectiveness extended even beyond the sale - she fought (successfully!)to ensure we received our due from a slippery supplier. Susan Joshi is a treasure! We love her and thank our lucky stars we found her!
________________________________________________________________________________
Beddome
---
Judi Gaus & Necole Belanger
---
In 2011, my spouse and I had the distinct pleasure of using Susan JOSHI as our Realtor to purchase our home in Royalwood. Being a military family we only have a very short five day window to purchase a home; Susan exceeded all of our expectations during this time, and naturally, when we were notified that we were being transferred from Winnipeg, we did not hesitate to call upon Susan again, this time to sell our home. She came completely prepared with local comparable sales and priced our home accordingly. With an agreed upon sale price, she set about aggressively marketing our home in a very competitive market. Photos of our house flooded the MLS, internet, Kijiji, Facebook, and even put our "virtual tour" on Youtube. She advertised our home in the local newspaper and in Real Estate magazines and personally called all her contacts to ensure maximum exposure of our home. We knew it was going to be a tough sell, considering we were located on a busy street and our basement was unfinished. Furthermore, within our neighbourhood alone, there were over 20 bungalows for sale, averaging 80 or more days on market. Undeterred, Susan never stopped working for us. She considered it her mission to sell our home and she did just what she set out to do. She lived up to her motto of "Consider it Done." Our house sold in 59 days, while other comparable homes are still languishing on the active Winnipeg market. The dedication and professionalism she brings to her job are incredible and we would still be waiting for an offer if we did not have Susan Joshi as our Realtor. In today's Winnipeg market, where buyers are becoming more and more discerning, Susan JOSHI is the Realtor of choice. If you are looking to either buy or sell your home, look no further than Susan, she is one of the very best in the industry, and we should know, considering we have moved 5 times since 2007.
---
Peter Paley
---
"Susan Joshi was absolutely incredible to deal with. Having been in the real estate industry for many years a mortgage professional, I have had many dealings with Realtors both good and bad. Susan Joshi by far beat every single expectation that I had. Every last detail was perfect, from the listing, to the professional photography, YouTube video, ads Kijiji, Craig's List etc, and the professional advertising that was available for me to send to my own database. Susan made selling my property a truly remarkable experience! Susan gave me up to the minute reports and feedback from other realtors. I feel very fortunate to have had Susan Joshi represent me!"
Hi Susan,
I have been wanting to sit down and write you a note but seem to get busier all the time.
We just wanted to say thank you very much for the great work you did for us, putting up with
us and our darling little monsters. We appreciate everything you have done for us and are
doing for us, it has been a great pleasure to meet you.
We will give you a proper thank you once we arrive in Winnipeg and get settled.
Take care and let us know if you need anything from us.
Lana & Lorne Plemel
England
17 May 2011
As a military couple, my spouse and I move quite often and because of this it is crucial that we do our homework when choosing the realtor that is best suited for our needs, which means that the realtor needs to dedicate 100% of their time and effort into finding us a home within a very short 5 day window. After having just returned from a one week house hunting trip in Winnipeg, we felt it imperative to share our experience. Within hours of landing at the airport we met with Susan Joshi to begin viewing homes. She was completely prepared with a list of our favourites and possible listings. After 2 ½ days, and viewing 40 or more homes and attending countless open houses we were getting discouraged and anxious about the time frame. Because of her high level of professionalism Susan was not satisfied with us simply settling on a house, she felt we had to love it and only pay what it was worth. Not missing a beat Susan switched gears and began communicating with colleagues, private listings, and builders. Because of her perseverance, we happened upon a home that was to be put on the MLS the same day. We were able to avoid multiple bids and closed the deal the same day! Given the state of the Winnipeg market, we cannot imagine a more perfect outcome. She continued to assist with providing information on lawyers, home inspectors and appraisers and making appointments with them for us so we could meet our timelines. We found Susan to be completely professional with exceptional commitment and her engaging sense of humour was a bonus during the stressful moments. Without doubt, Susan will be selling our house when we are again transferred in 2014. Whether you're being transferred, relocating or simply want a new home we highly recommend Susan; she is truly a credit to her occupation.
Bruce and Linda Alexander
We highly recommend Susan for trustworthy service in the buying and selling of real estate. She is a consummate professional who obviously enjoys people. She is a careful listener and this is reflected in the timely and useful advice she gives her clients. Her sense of humour and fun were much enjoyed during a challenging search. Her sincere care for clients shows in her attention to detail and she is certainly true to her motto, "consider it done". Thanks a bunch Susan!
"Susan's energy, professionalism and efficiency greatly helped me with the purchase of my new home. I appreciated her excellent service and ability to get the job done - quickly.
From finding new listings just on the market to dropping off boxes for my move, she provided great service and made the process of finding my new home a smooth one."
A. G. Tsakumis, former Senior Vice-President, Trigate Development Corporation
'I've known Susan for many years and have found her unusual level of professionalism a refreshing change from others in an industry beholden to simple customer service. Her sense of commitment will carry her far. She demands the best of every sale or purchase--that's why she gets it every time. Susan's one of a kind.'
'I have bought and sold numerous properties over the years and would not hesitate to recommend Susan to anyone either looking to buy or looking to sell.'
'When I had to find a new condo I was under extreme pressure. Susan was kind, competent and worked hard and fast to help me purchase a property. Working with her reduced my stress rather than adding to it. I appreciated her willingness to go the extra mile.'
'I find Susan to be a competent, considerate and helpful real estate agent. She has a vast knowledge of today's market and would definitely recommend Susan again in the future.'

This will serve to introduce Susan who I have known for approximately 20 years. I first met Susan when I was Chief Pilot at AirBC and Susan was employed there as a Flight Attendant. From the first time I met Susan, it was obvious that she was a special person, with special talents that made her very well suited to being a Flight Attendant. I noticed that she was very much a "people person" and was able to make her job look easy and enjoyable. Sue was able to combine a vivacious personality, good looks and a superb sense of humor to make her one of the greatest people to work with.

Yours truly,

Lynn Kendel

Captain Air Canada Jazz
My wife and I had been looking for some time. We had specific needs and had gotten tired of realtors who didn't listen and who sent us to look at properties that simply weren't what we were looking for. Then we met Sue. From the start she was different. She was business like and thoughtful and although it still took a long time she never gave up and never wasted our time with stuff that wasn't going to suit us. And she was such a laugh to be with while we were going round. We have finally got the house we were looking for and are very grateful to her.